Yutong Zhu – CEO
Yutong is a process engineer at the Commonwealth Scientific and Industrial Research Organisation (CSIRO), where he works on developing technologies for sustainable manufacturing and mineral processing. He is also interested in industry-research collaborations in Australia and China.
Yutong is passionate about cross-disciplinary communications in Australia-China space. He is working with ACYPI National committees in supporting initiatives in different city chapters, to engage membership community. Yutong holds a Bachelor and Master degree in Chemical Engineering from the University of Queensland, where he was involved with ACYPI's sister organisation Australia-China Youth Association.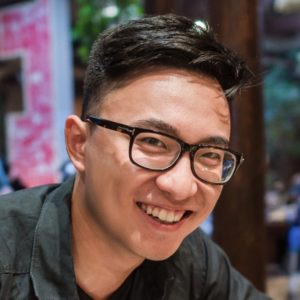 Amber Miller-Forster – General Manager
Amber was born in New Zealand and moved to Australia in 2000. She has a multicultural background; in depth knowledge of Chinese culture and speaks Cantonese and Mandarin.
She enjoys high paced environments and loves the challenges associated with dynamic workplaces. She has worked for Virgin Australia and has represented Australia at Shanghai World Expo. Amber was a Future of Tourism Think Tank delegate in the China Australia Millennial Project.
Amber is now Senior International Advisor – Eastern Markets at Tourism and Events Queensland, the peak Destination Marketing Organisation for the state of Queensland. Amber is currently based in Beijing and is undertaking an MBA at Renmin University of China.

Michael Twycross – Sponsorship manager
Michael is a Policy Adviser with Infrastructure Partnerships Australia – a policy think-tank, where he works mainly within the Transport sector. Prior to this Michael worked as an engineer in China, and as Trade Adviser with Austrade across the resources and Infrastructure sectors. He hold a Bachelor of Civil Engineering and Diploma in Languages (Chinese) from the University of Queensland.
Michael's experience with China began in Middle School learning Mandarin and was fueled by multiple visits to the Greater China region throughout university. This led to executive positions with the Australia-China Youth Association (ACYA), most notably as National Education Director.
Chris Francis – Communications Director
Chris is a communications professional well-versed in promoting positive behaviour change and has skills in corporate communications, as well as target audience strategy and planning.
Chris previously worked for media agencies Zenith Optimedia, Mediacom, Dentsu Mitchell and OMD servicing Australian master agency clients including the Victorian Government, Sensis, Honda, Pacific Brands, and Coles Financial Services. Between 2011 and 2014 Chris worked as a Communications Consultant, firstly in Chengdu and then in Beijing, for the International Finance Corporation – the private sector arm of the World Bank Group- where he led communications for the organisation's climate finance programs in China and Mongolia. Recently Chris joined EPA Victoria as a Target Audience Strategist to improve the Authority's communications to Victorians on environmental responsibility.
Chris holds a Masters in Arts – International Relations with a specialisation in Asia-Pacific affairs from Deakin University and a Bachelor of Arts (Media Studies/Anthropology) from La Trobe University.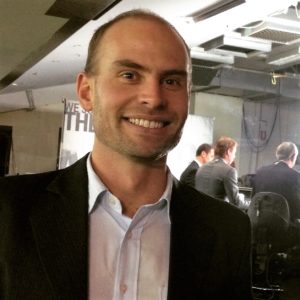 Shanna Pan – Treasurer
Shanna is the Treasurer for ACYPI National, a position she has held since 2015. Her involvement with ACYPI began in 2013, when she joined as a member of the Melbourne committee, and then later became the Melbourne City chapter director during which time she oversaw a number of notable events and activities hosted by the committee.
Shanna was born in Tianjin, China and raised in New Zealand, and has been living in Melbourne for nearly eight years after studying at the University of Melbourne and working in a number of roles across banking, eCommerce and the retail industry.
Edward Kus – Secretary
Edward is a lawyer at the Australian Football League working on the AFL's infrastructure and major projects, commercial operations, media and broadcast, and international game development. Prior to that Edward worked as a Solicitor at DLA Piper which followed on from his work as Research Associate in the East Asia Program at the Lowy Institute for International Policy, and in numerous roles at the Australian National University (ANU) including Sub Dean at Bruce Hall (the ANU's oldest hall of residence).
In 2012 Edward graduated from ANU with degrees in Asia Pacific Studies (Chinese Studies) and Law (with honours), and on graduation was awarded the Tilyard Prize for his contribution to the university community. Edward's commitment to improving the Australia-China relationship grew during his study exchange to Tsinghua University in 2010, but began during his gap year, spent studying Chinese at Liaoning University on an Australia-China Council Year in China scholarship. In 2011 he volunteered as National President (AUS) of the Australia-China Youth Association (ACYA), and in 2010 was part of the team responsible for the inaugural Australia-China Youth Dialogue.